Donald J. Mannarino, M.A.

"…DON IS ONE OF THE MOST SUCCESSFUL, ACCOMPLISHED AND EXPERIENCED PROFESSIONAL HYPNOTISTS IN AMERICA…"

"The Clinical Way"
Don has personally hypnotized thousands of individuals to enhance their personal health, self-improvement, and self-development both physically and psychologically through the power of positive thinking and his proven skill as a clinician.
To view Don's credentials, click here.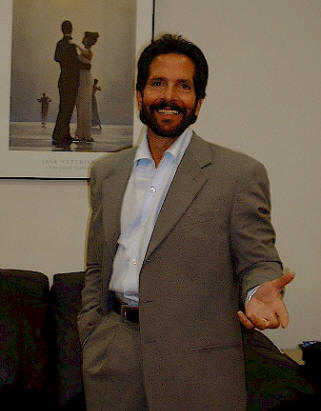 Don personally conducts all private appointments, group sessions, corporate on-sight wellness seminars, as well as fundraising events for health organizations which guarantees an exceptionally productive and positive experience for participants!
Donald J. Mannarino, M.A. is regarded as one of the most successful experienced clinical hypnotists in the United States. Thousands of people from across America have benefited greatly through his skill and knowledge of the power of the mind to control ones destiny. Don is frequently referred to as a charismatic and gifted hypnotist with a mellifluous voice that will motivate you to achieve incredible levels of personal and professional success in many areas of your life. Don has been awarded the Masters of Arts Degree in Human Services from John Carroll University and is Nationally Certified as a Clinical Hypnotherapist. He is regarded as an authority on the advanced induction methods of authentic hypnosis as mastered through the American Society of Clinical Hypnosis, Dr. T.X. Barber of the Proseminar Institute, The National Guild of Hypnotists as well as the Cleveland Psychological Association.

WHY HYPNOSIS & WHY DON MANNARINO!!!
Your subconscious mind is where you control your emotions and behaviors and the best method of reaching your subconscious mind is through the relaxed state of hypnosis. You are what you think and renowned hypnotherapist Don Mannarino will provide you the positive suggestions for changing the way you think and therefore change the way you feel and behave! Just listen to Don's mellifluous voice ~ relax ~ and allow his positive suggestions combined with your personal level of motivation you can and you will succeed at anything you choose ~ What you choose to think always becomes true!