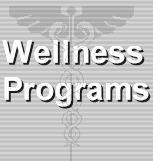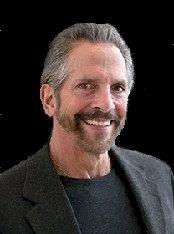 ONE OF THE MOST
SUCCESSFUL & EXPERIENCED
CLINICAL HYPNOTIST
IN THE UNITED STATES
Donald J. Mannarino, M.A.


Donald J. Mannarino, M.A. is a highly respected, dynamic, and versatile nationally certified clinical hypnotist who has successfully conducted & perfected his popular hypnosis stop smoking and weight loss wellness seminars since 1978. Don has provided clinical hypnosis for several major health organizations such as, The American Heart Association (1978-1986), as well as for numerous hospitals and corporations for over 30 years. In private practice since 1978, Don sees many clients for Weight Loss, Smoking Cessation, Insomnia, Stress, Pain, ADHD, Sports Enhancement, Drug & Alcohol Addiction, as well as many other diverse applications of clinical hypnosis. Don has enjoyed the unique opportunity to virtually hypnotize tens-of-thousands of individuals to reach their personal level of success. Upon being awarded the master-of-arts degree in Counseling and Human Services from John Carroll University, Don has become an authority on the advanced induction methods of authentic hypnosis as mastered through the American Society of Clinical Hypnosis as well as receiving the national certification of the National Guild of Hypnotists. Don is a recognized member of the North American Association for the Study of Obesity, The American Association of Hypnosis, The National Guild of Hypnosis and the American Psychological Association Hypnosis Division-13. Co-author of Stop Smoking & Weight Loss Hypnosis presented to the 22nd annual scientific program of the American Society of Clinical Hypnosis. Featured guest on hundreds of radio & television shows. Personal area of special interest: smoking cessation, weight loss, stress relief, motivation, self-confidence, positive thinking, pain control, sports enhancement, insomnia, flight phobia, anxiety, panic disorders and ADHD.


EDUCATION

John Carroll University Post Graduate Training School Psychology

John Carroll University M.A. Degree, Counseling & Human Services


Cleveland State University Psychology Baccalaureate Requisites


Dyke College of Business B.A. Degree Administrative Management


EXPERIENCE

Clinical Hypnotist, Private Practice
1980-Current


Clinical Hypnotist to National Health Organizations 1986 - 2005

American Heart Association, Clinical Hypnotist 1978-1986



Doctor's Hypnosis Inc., Clinical Hypnotist 1981-1982



Positive Hypnosis Inc., Clinical Hypnotist 1978-1981

School Psychology Intern, Cuyahoga County Board of Education


TRAINING

American Society of Clinical Hypnosis


National Guild of Hypnotists




Gestalt Institute




Cleveland Psychological Association




Proseminar Institute




Personal Dynamics Institute